Learm foreign languages

Learm foreign languages free

A simple table can be used to memorize foreign words with children. The table has an unlimited length. The greater the length of the table, the harder the game. In the table VERTICALLY to record foreign words. In this example, the French word. Each letter in a separate cell.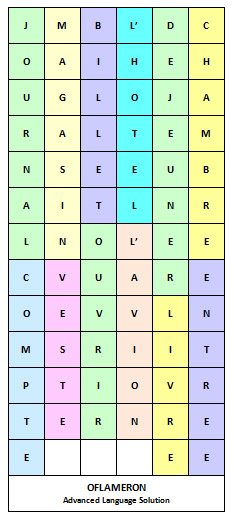 Highlighted individual words. You can remove the color. Then play will be more difficult.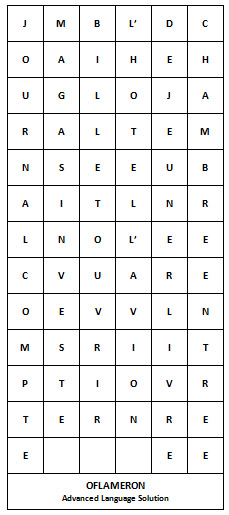 You can print the table or paint pen. The longer the table, the more interesting and more difficult classes.





You have to cut the table into rows. Get a set of tapes with the letters.





The student must lay out the tape correctly to get the source table. The larger the table the more difficult classes. The task can be made even more difficult if you add the "extra" (unnecessary) ribbon with letters.

Learn foreign language >>


Free DOWNLOAD
Free download French_English.docx >>
Free download French_English2.docx >>
Free download French_English2.pdf >>
Free download French_English3.pdf >>
---

Printable Flashcards
For German language (English is native)
Download FLASHCARDS 2 >>
Free download DOCX file 135.6 Kbytes

Download FLASHCARDS 3 >>
Free download DOCX file 138.4 Kbytes

Download FLASHCARDS 4 >>
Free download DOCX file 134.9 Kbytes

Download FLASHCARDS 5 >>
Free download DOCX file 140.4 Kbytes


For French language (English is native)
Download FrenchWords >>
Free download DOCX file 250 Kbytes

Download FrenchWords 2 >>
Free download DOCX file 253.9 Kbytes

Download FrenchWords 3 >>
Free download DOCX file 246.4 Kbytes

Flashcards - images for printing


Paper Flashcards
For Spanish language (English is native)
Download SpanishWords >>
Free download DOCX file 140.8 Kbytes

Download SpanishWords 2 >>
Free download DOCX file 148.7 Kbytes

Download WorldLanguageSpanish >>
Free download DOCX file 141 Kbytes

Download WorldLanguageSpanish2 >>
Free download DOCX file 139.2 Kbytes


Printable Flashcards